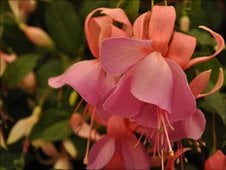 The Wellington Flower Show is held twice yearly at Wellington School. The Spring Show is held in Wellington Prep School and the Summer Show in the ARC, next to the Princess Royal Sports Centre, South Street, Wellington TA21 8NT
Thank you to all who supported both the Spring and Summer Shows in 2019 - competitors, stall holders and visitors. The summer show was a huge succes with the highest number of entries for many years. Thank you also to those who advertised in the show schedule and to the sponsors of individual sections of the show. These two main groups keep the show afloat. We were delighted to have a lot of new exhibitors this year as well as welcoming back our regulars!
Reluctantly we have taken the decision to cancel the Spring Show on March 28th.
We very much hope that the Summer Show will go ahead on Saturday 22nd August. Most of the schedule is now online. Floral Art to follow.
Any queries should be addressed to the Secretary, Sheena Page - [email protected]
.